Hello Everybody!
Today was an interesting one.
A short work day, but chock-full of meditation (on many facets of life).
As the day went on, I thought about a few products that have made my life so much easier
(or simply, more pleasant ♥).
And the best part is - you don't need bucket loads of cash to afford them!

My Favorite Products


Shea Moisture: 100% Organic Shea Butter - the weather in my hometown has been killing my skin. Humid and rainy one day, dry and windy the next... And, after the added effects from other cosmetic products (plus, the effects certain foods have), my skin is sometimes left dry and itchy. Shea Moisture's Organic Shea Butter has worked wonders for me. It's helped even out my skin tone, moisturize and calm my dry skin. Plus, it has many additional uses as well... I highly recommend it for all skin types!
Maybelline: Baby Lips - I've been experimenting with lip balms for a while now. I can never seem to find one that works for me (and if I do find one, it costs an arm and a leg). I bought this lip balm a few days ago and immediately fell in love with it. I noticed the difference in my lips the first time I used it. It went on smoothly and evenly, filled in all lines, and made my lips so soft. Effects lasted hours after application. It smells really nice, comes in different shades and contains SPF 20. And the cost goes easy on your wallet!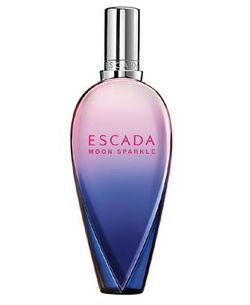 Escada: Moon Sparkle - this fragrance is at the highest end of this product list, financially speaking. But don't scroll away just yet! It's totally worth it! I've had this perfume for months and months now. It really goes a long way. And the smell (fruity high notes such as strawberry and raspberry, as well as floral middle notes consisting of freesia, jasmine and rose) is sweet, soft and distinct. Like I said, completely worth it. Test it out the next time you're at a fragrance store!
Leave a comment and let me know how you like these products!
I'm always looking for new products to add to my regiments...
What products are you loving right now?