Hello Everyone!
May has been a busy month, right?
Jam-packed with new music, movies and sources of inspiration!
Well, call me
late
, but recently,
I've been really into the makeup looks shown
in Rihanna's "
Where Have You Been
?" music video
(we have the creative ingenuity of artist,
Kabuki
, to thank for those looks).
If you've heard the song, but haven't seen the video yet,
the fashion and cosmetic artistry throughout the video
is executed so intricately.
There is one look in particular that really stuck out to me...
(Rihanna in "Where Have You Been?")
While the look is very high fashion,
it can be interpreted into a softer, every day look.
My interpretation includes the products shown above by
Bare Minerals
,
but if you already have some of the tools or products shown,
*If you are unfamiliar with certain areas of the eye when applying shadows,
please refer to this fantastic diagram featured on
bstylo
.
First, apply eyelid primer on your eyelids -
this prevents creasing in the eyeshadow
and promotes long-lasting color.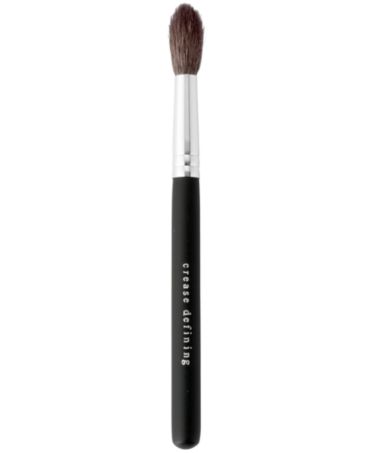 Next, take your crease defining brush and apply the color "Imagine"
from The Happy Place quad (
color is located at top right side of quad
)
from the inner to the center area of your lids.
Then, apply the color "
Euphoria
" (
located at bottom right side of quad
) from the center to the outer area of your lids.
Using the same brush, blend "
Exhale
" (
bottom left side of quad
)
down into the crease of your eyelid.
*Remember, if any color seems too bold,
you can soften it by using a lighter color.
If you would like to highlight your eyebrows,
take "
Peace
" (
top left side of quad
)
and blend directly below the eyebrow, into the top crease.
Ok, the pièce de résistance - the bronzed finish!
Using both The High Dive bronzer
take the tapered fan brush and blend into three areas -
your temples, cheekbones and along the jawline.
Lastly, the Jack of All Trades lip balm in Lean On Me
is the perfect soft, nude color to complete the look!
Swipe a thin layer of this lip balm (because it is quite opaque)
And there you have it, friends!
My interpretation of Rihanna's fiery makeup look from the "Where Have You Been?" video!
these are products from the brand that I have chosen to use.
If you already have similar tools or products at home, use them ♥!
Let me know if you like this interpretation,
have any questions or comments,
or have an interpretation of your own to share!
P.S. - I do not have a partnership with any company. I am only using the products that I felt best recreate the desired look. Thanks for reading!