Hello Everybody ❀ ✿ ❁!
Hope you guys are well!
I've been testing out some new products lately
and I wanted to give you the skinny on them,
all in one post!
So here we go!

1. L'Oreal Infallible 8HR Le Gloss (in Rebel Red) - C
Most people recognized Gwen Stefani and her signature red lip on the advertisement for L'Oreal's new lip gloss. I was inspired by her style and thought I'd try out a red lip myself. And after hearing that it claims to last for 8 hours, I couldn't wait to test it. I bought the lip gloss in '
Rebel Red
' (a dark red with a hint of a blue undertone). I noticed that the gloss is highly pigmented, but the bold color only for the first couple hours of wear. After about 3 hours, the smooth texture becomes thick and the color is much more subtle. I put this gloss on at the beginning of an 8 hour work shift, but had to reapply within 4 hours. A good buy? Yes. But 8 hour durability? Afraid not.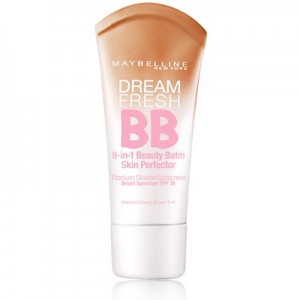 2. Maybelline Dream Fresh 8-in-1 BB Cream - B+
Aren't you tired of heavy liquid foundations that clog your pores? And personally, I like for my facial products to improve the health of my skin as well as add coverage. After developing a huge product crush on their Baby Lips lip balm (mentioned
here
), I was curious to see if
Maybelline's Dream Fresh BB Cream
would be a new staple in my makeup bag. The cream comes in different shades and easily blended with my natural skin tone. I gave this product the same aforementioned 8 hour work shift test and it lasted all day! Being that it is both a moisturizer and a foundation, the tint is lighter than the average liquid foundation (if you want more coverage, I would recommend this product along with a powder foundation). However, by the end of the day, my skin felt hydrated without being oily and the tint of the foundation looked so natural, I forgot I had makeup on.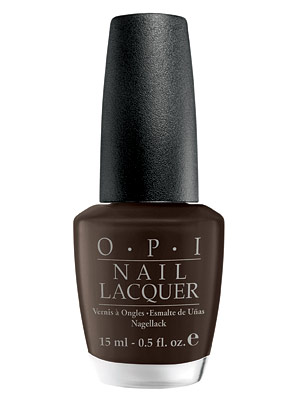 3. OPI You Don't Know Jacques - A+
OPI is my go-to brand when it comes to nail polish.
You Don't Know Jacques
didn't catch my eye until I saw how it looked on my nails. The color is a neutral brown that appears to be mixed with gray and has a purple undertone. This is a staple color in my opinion. It's equally strong and subdued, sophisticated and edgy, appropriate for work and for play. For those unfamiliar with the quality of OPI
nail lacquers
, the polishes are long-lasting and very chip-resistant. This polish has quickly become a favorite.
4. Palmer's Coconut Oil Formula Replenishing Hair Milk - A+
I recently underwent a chemical hair treatment that ruined my hair. Lesson learned. Now, I'm always on the look out for nourishing, no-hassle hair products that eighty-six the usage of harmful ingredients. You remember Palmer's, right? Their renowned skin care products come to mind immediately, but I overlooked their
hair care line
. After shampooing, I applied the hair milk, styled my hair and was on my way. This product worked magic on my hair, leaving it soft, moisturized, frizz-free and lightly fragrant. I also noticed there was no heavy oil residue.
5. No Doubt Push and Shove - A
Okay, this one is purely for fun, but I've got to say it! It's been 11 years since they've released new material, so I was stoked last year when I heard the buzz about a new album. No Doubt's
Push and Shove
was released earlier last week and it does not disappoint! It has a bit of everything - ballads, fun dance songs, and more of the Jamaican dance hall inspired sound the band is known for. The lyrics are seasoned, since the members of the band have all grown up now, but the tracks are anything but boring. It's been on repeat nonstop, ever since last week. Trust me, you want this album ♥.
I enjoy reading your comments~!
Let me know if there's a product you'd like me to review,
if you enjoyed reading this post in particular,
or if you just want to say hello!
Be well ♥.
xoxo Habibti